The next generation of leadership opens new doors for perspectives, innovation, and problem solving to the workplace – all with the ambition and gumption to create and carry out new ideas. When we combine experience, innovation and collaboration of both timeless and contemporary, the possibilities are endless.
Here at G70 we take pride in empowering our future leaders to have opportunities to thrive, develop and reflect on their personal and professional journeys, inspirations, and experiences. We've asked newly promoted Associate Principals to share some of their personal reflections:
Words of wisdom/advice for the future generation of leaders?
Lolohe: to listen carefully and attentively. With media and social media ever-present, there's a lot of noise that can distract us from whatʻs important. Carefully listening to what's important (the ʻāina, our kūpuna, our ʻōpio) will enable us to make better decisions for generations to come.
What are you passionate about?
I am passionate about combining the knowledge of Architecture, Information Systems and Technology in doing my work projects. I am inspired and motivated by being able to collaborate with like-minded individuals residing in different parts of the world.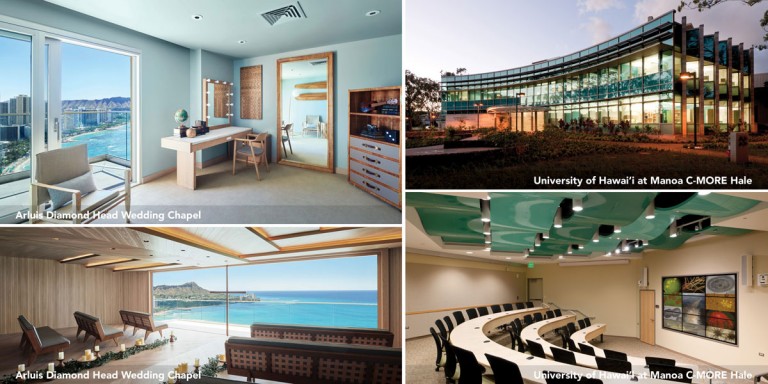 What inspires you?
I actively give my time and support to several community organizations that offer mentorship. Through the Boys and Girls Club of Hawaiʻi's Youth of the Year Academy—a leadership training program for the club kids — I'm humbled to have positively altered several young people's life trajectories through supportive interaction and connection.
What is your favorite G70 project?
I have been fortunate enough to enjoy all the projects I have been involved in. It's impossible to choose one as each project comes with its own caveat of challenges and solutions.
What are you excited about in the future of G70?
I am excited to continue making our community the best it can be through thoughtful design and helping to enrich the lives of the people around me. I am also steadfast in doing my part in helping to stem climate change through the tools and influence we have as architects to shape the future of the built environment.